It's already 2018? How?
I bet a lot of us feel that way! 2017 literally flew by. We hosted just over 280 events in 2017 including graduations, corporate meetings, holiday parties, celebrations of life, weddings, engagement parties and many other various events.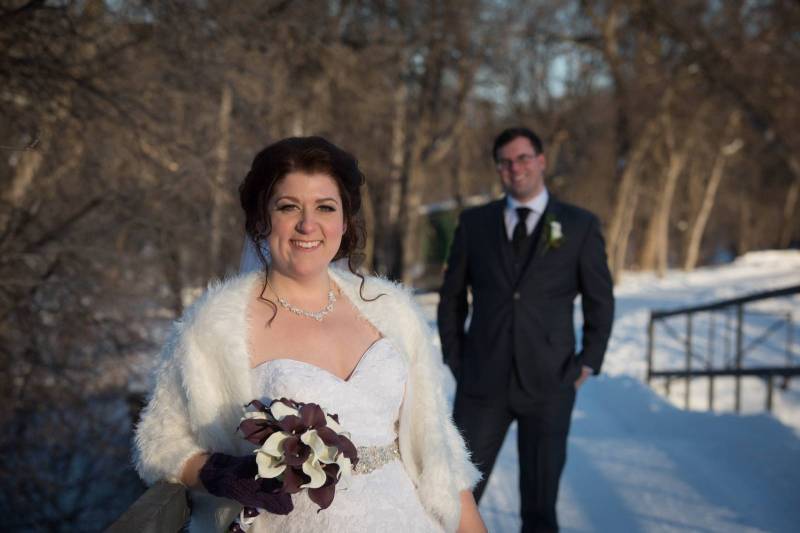 Above Photo Credit: Chris Jensen Studios
In January, at the 2017 Wonderful Wedding Show, we won best booth. We started off the year on the right foot showcasing our Winter Wonderland Booth Display. We hosted more winter weddings in 2017 than we hosted summer weddings. This surely doesn't mean we had any extra time off in the summer though! We were busier than ever. (Hence all of the winter photos from 2017 on this blog!)
Above Photo Credit: Black and Gold Photography
In March we had HUGE structural changes to our events department. At first I was so nervous, and anyone that knows me, knows I don't like change.
We added a phenomenal Banquet Manager, Cody Meers to our events team. He has taken over execution of all of the events, and he now leads the staff in the banquet department. This means that I have a lot more free time to help with planning. I also became a marriage commissioner in 2016 which means 2017 was really my first year to perform ceremonies. I have done just under 30 so far, with lots more booked for this year!
Above Photo Credit: Given Ideas
We took part in a second wedding show in the spring of 2017, the big day wedding expo. I had never been a part of the show, and it was great to chat with vendors and meet more brides and grooms on a less intimating wedding show platform.
Above Photo Credit: Victoria Anne Photography
This summer we did our first ever outdoor photo shoot with the help of Melanie Parent Events. The ceremony space got a complete re-vamp so we needed to show it off a little bit! Pictures from that shoot are all over another blog that I wrote this summer. If you love boho, you will love Mel's style on this photo shoot design; Keila Marie Photography absolutely knocked it out of the park.
Above Photo Credit: Sugar and Soul Photography
In December 2017 I accepted a part time role here as an event coordinator. It is such an exciting new challenge to take a bit of a step back and enjoy my little ones before they aren't so little anymore. This means Cody will be assuming a bigger role on the wedding day, and greeting you at the rehearsal, ceremony and reception.
Above Photo Credit: COJO Photography
In the tiny bit of free time that I now have since I am not working full time, I started up my own little company. Tricia Bachewich Events is for all of your wedding planning and wedding officiating needs. I will primarily be helping out our St. Boniface brides and grooms, however if I am available and I have time, I would be happy to help you at another venue.
Above Photo Credit: Kaboha Photography
And just like that, another year is behind us. We have so many fun things planned for 2018, be sure to follow along on Facebook and Instagram.
As always, thank you for your love and support throughout the year. I look forward to helping all 70+ of our brides and grooms in 2018!
-Tricia Bachewich